Shop online, any time!
Our website is always open for online ordering. Orders are processed for shipment Monday – Friday, with the exception of stat holidays.
GPS Central Contact Information
Send an Email
GPS Central Sales & Support: sales@gpscentral.ca 
Bluefox Tracking: bluefox@gpscentral.ca 
Call Us
Toll Free: 1-800-585-9331
Order Support: 1-403-239-1400
Fax: 1-403-239-1408
Monday to Friday: 9:00am – 5:00pm
Saturday, Sunday: CLOSED
Do you have questions? Let us know. We're happy to help.
Calgary Retail Store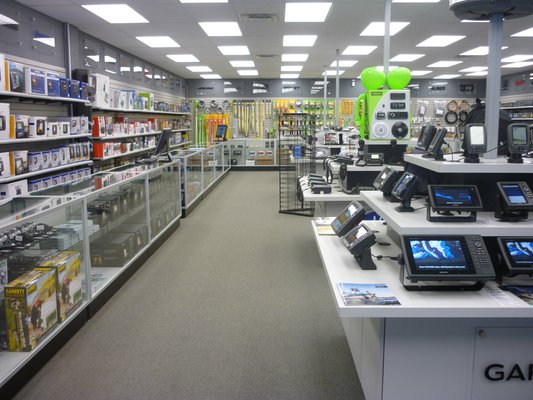 #8, 711 48th Avenue SE Calgary AB
Canada T2G 4X2
Monday to Friday: 9:00am – 5:00pm
Saturday: 9:00am – 2:00pm
Sunday: CLOSED
Statutory Holidays: CLOSED
Decimal Degrees (DDD.DDDDD°):
51.01033, -114.04710Degrees, Minutes and Seconds (DDD° MM' SS.S):
51°00'37.2″N 114°02'49.6″W
In-Store Order Pickup
Pre-paid orders can be picked up during normal store hours once you've received confirmation that your order is ready (403-239-1400).
COVID-19 Update: July 28, 2021
For our mutual safety we require all customers have to wear a mask (provided) upon entry, sanitize their hands and maintain a 6 foot distance from staff. This policy will remain in affect until further notice. Covid-19 is on the rise in our province, and although the City of Calgary no longer requires masks indoors, as a private business we have chosen to do our part to stop the spread. We thank you for your understanding and cooperation.
Between every transaction, our staff will sanitize the debit/credit machine and counters.
We ask all customers to refrain from touching or handling any products they do not intend to purchase.
All customer order pickups will be at the rear of the building. Pickups are available Mon-Fri, 9-5pm and Saturday, 9-2pm. Please ring the buzzer and allow time for us to reach the door.