Please note: Due to the size of this antenna, additional shipping charges will apply.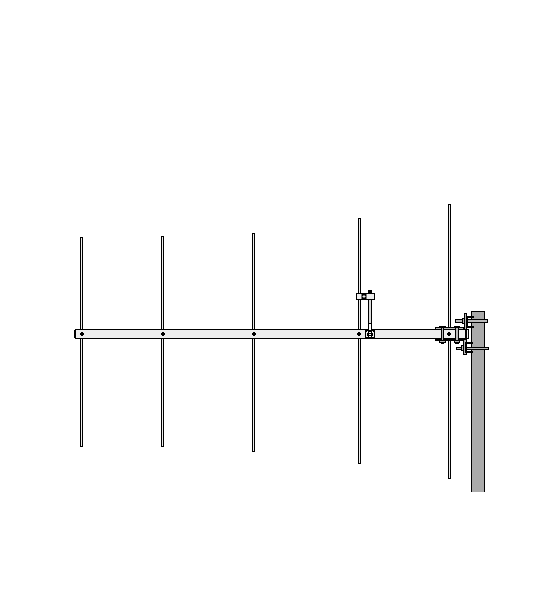 This Antenna Must be End Mounted (as shown) With the M/B Mounting Bracket included
Elements are 1/4″ Solid Aluminum
Boom is 1″ sq. Tube, Length is 48 inches
In Line (Direct Feed) Gamma Match with SO239 or N; Type Connector
2:1 Bandwidth is over 4 MHz.
Mounting Hardware included. (M/B Mounting Bracket)
Mounts on a mast up to 1 1/2 inches. Horizontal or Vertical.
Antenna must be end mounted as shown above.
Maximum power is 150 watts.