World's First Waterproof Kids Metal Detector!
For the young treasure hunters of the future this Nokta kids metal detector features:
Fully submersible up to 1 meters (3 ft).
Shaft retracts down to 63 cm (25″). Great for easy transport.
Easy to use… lightweight 780g/1.7lbs) and compact!
Impressive build quality combined with child friendly design.
Finds, discriminates and pinpoints… just like an adult's detector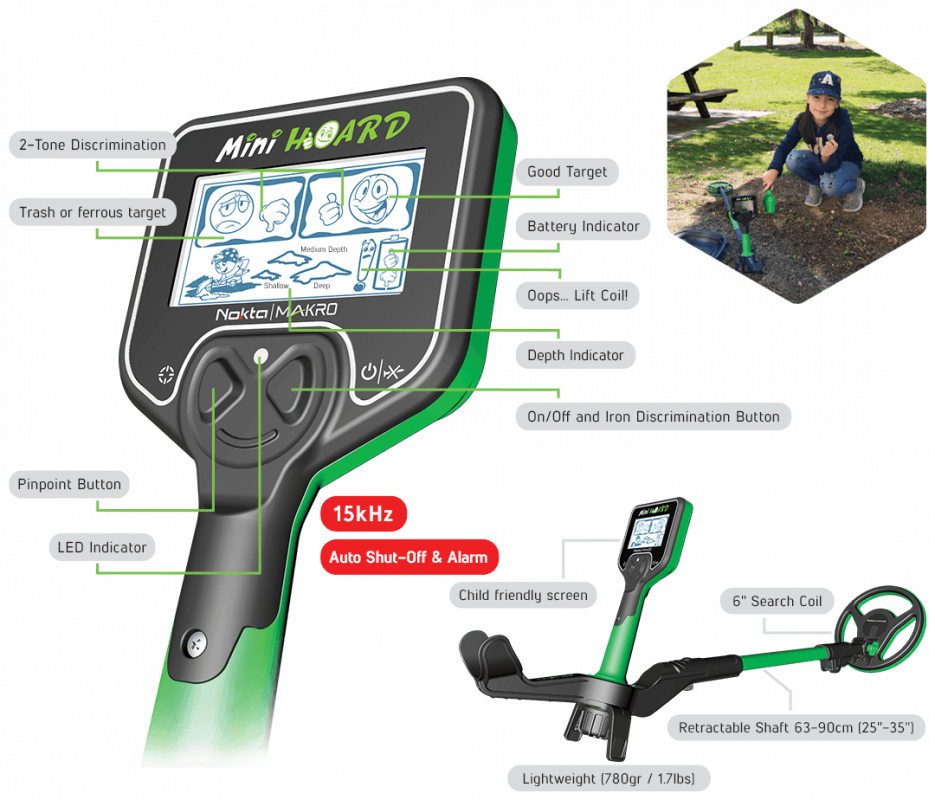 Ideal for Ages 4-8
The Nokta Mini Hoard is great for kids aged 4-8 years old. If you're looking for a metal detector for the over 8 crew, consider the Nokta Midi Hoard.