First 8-Band Cellular Signal Booster
Applicable for home, office and cottage installations in the most challenging of signal areas.
Fusion Professional 2.0 boosts twice the spectrum (586 MHz) over other signal boosters by adding 3 new frequency bands: 600 MHz (Rural 5G), AWS-3 (Urban 5G) and 2600 (Urban High Capacity) to the existing 5 frequency bands. Boosting these new data transmission paths ensures maximum connectivity, fastest data speeds and better compatibility with the evolving Canadian cell networks.
Fusion Professional 2.0 combines multiple patented technologies to create the most advanced, spectrum-rich and future-friendly cell signal booster available exclusively in Canada. It delivers reliable signal for better call clarity and consistent connectivity for multiple devices on all Canadian carriers, including Bell, Telus and Rogers. With 12 dBm of downlink power it delivers in-building coverage up to 17,000 sq ft when the outside signal is strong.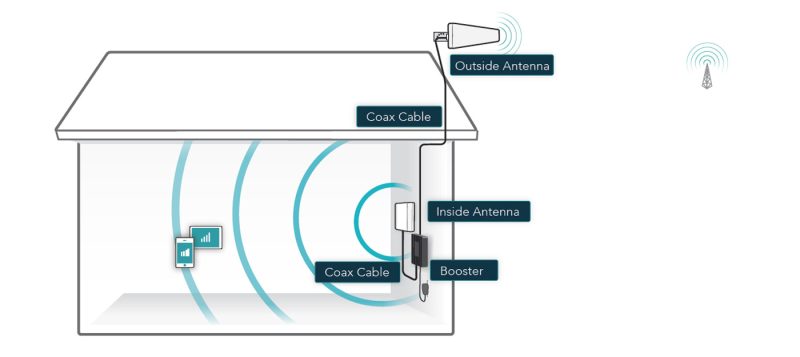 Signal Booster for home, office & cottage up to 17,000 sq ft
Multi-User
8 Bands & Double the spectrum
Boosts 5G/4G LTE for all Canadian carriers
Reduces dropped & missed calls and improves 4G LTE data speeds
Industry leading 3-year manufacturer's warranty
ISED Approved